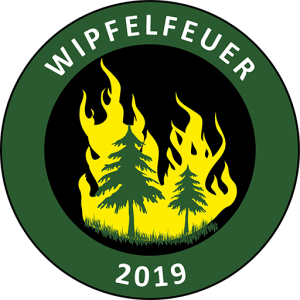 Today the symposium "Wipfelfeuer" (Tree Top fire) of the organization @fire starts in Ludwigslust/Germany. 200 attendants and 18 exhibitioners take part in the largest event so far. http://www.wipfelfeuer.com/
ATG takes part with two vehicles
We have with us the Prinoth Panther T12 that carries a test structure as fire engine. The crawler has two tanks with 7,500 Liters all in all. Besides that there are two hose reels and a fire brigade pump. This is the first variant that we present to the public. The Panther is able to carry even more payload with a max of 11.5 tons. The wide rubber tracks spread the weight and make a low ground pressure. The driving gear with two bogey axles enables the tracked carrier to a high cross country ability. Max speed is 13 Km/h. Typically the fire crawler is transported to the site on a semi-trailer. The width of 2.65 meters makes that quite easy.
In the future we will built the tank with a very low center of gravity, volume around 8,000 liters. Additionally there will be a separate 400 Liter tank for the self-protection system. The water will be pumped electrically to make sure that even with a stalled engine the hazard could be mastered.
One of the reels will be a high pressure system to break up and extinguish roots and other hard material. That will be helpful during mop up.
The second vehicle is the Multi Loader. It is a radio controlled crawler transporter with a payload of 2.5 tons! The specialty is the bidirectional self-adjusting platform! This holds the load even at all times and keeps a very good center of gravity!
A very usable vehicle for structures and bodywork to be fixed on top. Here there could be fire fighting equipment, huge hose reels or rescue equipment attached to the tracked transporter. By means of the radio control and the long duration of the batteries it is ideal for dangerous or ammunition contaminated areas!